Need to buy an exclusive property in Hobart?
We have listed the best Hobart Buyers Agent.
---
Rob Zubin – My Property Hunter (Hobart)
The Principal of My Property Hunter P/L, brings a wealth of experience and a passion for real estate. He provides clients with valuable industry insight, expertise and knowledge in property purchasing and investment. Rob has over 15 years experience as a buyer, licensed real estate agent, negotiator and professional property investor in Tasmania, Victoria, South Australia and Queensland.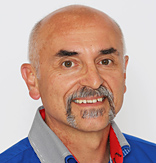 My Property Hunter is in the business of delivering property solutions. Our clients will be working with a professional and experienced team devoted to providing a quality and complete service, whether it is Buyers Agency or Buyers Advocate, Vendors Advocate or Property Management.
For investment or home buying, rural or city property, growth or return, we can guide you in the process and ensure you secure the best property for the best negotiated price.
---