Need to buy an exclusive property in Melbourne?
We have listed the 10 Best Melbourne Buyers Agents.
---
Janet Spencer – Buyer Solutions (Kew)
Buyer Solutions' founder and director, she has been a Buyer's Agent since 1995. Over that time, Janet has supported property buyers as real estate broker, Buyer and Vendor Advocate and property negotiator. She consistently achieves better real estate deals, without crossing the ethical line.
Choosing Janet as your Buyer's Agent gains you access to astute reading of real estate indicators and her extended network. She is candid in her property advice and resolute at the property negotiation table.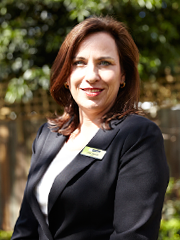 Janet's array of real estate achievements include:
WINNER REIV Buyer's Agent of the Year Award 2012, 2013, 2014 and 2016
FINALIST REIA Buyer's Agent of the Year Award 2013, 2014 and 2015
Founding member, serving her twelfth elected term on the Buyers Agent Chapter of the REIV (Real Estate Industry of Victoria) and on the Members Council
Chairperson REIV Buyer's Agent Chapter 2012/2013, 2011/2012, 2008/2009, 2007/2008
Finalist REIV Buyer's Agent of the Year 2009, 2010 and 2011
Victorian Representative: REBAA (Real Estate Buyers Agent Association)
Janet is a qualified behavioural scientist who knows a property purchase can be emotional. Her insightful advice ensures you feel stress free and confident in all your real estate investment decisions.
Office
618 High Street, Kew
---