What do Buyers Agents in Sydney Charge Clients for Fees / Commissions?
We have compared various fees structures for buyers agents across Sydney.
---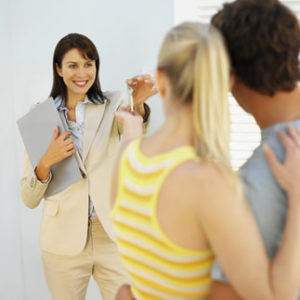 Each Sydney buyers agent we reviewed seems to have a slightly different fee structure and rate of commission. Mostly the fees are a percentage of the value of the property purchased and a few agents charge a flat fee or commission. The fees are dependent upon the level and type of service provided.
A full service from search to settlement is the most common form of service provided. There is also negotiation only, Auction Bidding and more recently Sellers advocate. Each of these different aspects of what buyers agents can do for their clients attracts a different rate of commission or fee. Less work attracts a lower cost.
We have compared and averaged out fees from multiple Sydney buyers agents across different property price points so you can get a ballpark idea of their costs.
Prices below are for the premium search to settlement services where the buyer's agent researches property, prepares reports, attends inspections and ultimately purchases a property for you.
The table below is an indicative guide and an is also shown as an average. You can go to the top 10 list of Sydney Buyers agents here to read their profile and to make contact with them for an individual quote for their fees for your specific situation :
Click here to review Sydney Agent Profiles
As indicated above, there are lower cost services available where you have already found a property you like and it fits your needs and budget and you want the buyer agents to negotiate on your behalf or bid at an auction for you.
We did find that very few agents post their fees on their website online so the table below is based on the reviews and conversations we had with a cross section of Sydney Buyers agents that did not have a fee schedule available online.

SYDNEY BUYERS AGENT FEES REVIEW – What they Charge
| | $500,000 Property | $1 Million Property | $2 Million Property |
| --- | --- | --- | --- |
| Buyers Agent #1  % of Value | $13,000 | $25,000 | $45,000 |
| Buyers Agent #2  % of Value | $10,000 | $20,000 | $38,000 |
| Buyers Agent #3  Flat Fee | $10,000 | $14,000 | $25,000 |
| Average | $11,000 | $19,660 | $36,000 |
What we found from our review was that there is quite a range of different fees being charged, more so that what you tend to see in the selling agents space. At the lower end we found buyers agent may charge around 1.5 % and at the higher end will charge fees of up to 3% of the property value. Again this depends upon the services offered (ie basic or premium) and value of property.
The more experienced and successful buyers agents in Sydney, particularly dealing in the higher value properties, tend to be charging a higher fee or commission. They believe this is justified based on the experience, contacts and negotiating skills they bring to the table.
Clients must see value in their service and do not seem to be put off by these rates as many of the agents are quite busy in a robust Sydney market that currently prevails.
Like anything, the old adage that you should not base your decision solely on price is true here too, a really great buyers agents can add significant value multiples above fees charged and save you money, time and stress.
The Agent profiles and reviews on this website will help find you a buyers agent that suits your budget and location if your a looking to purchase a family home or investment property click below.
Click here to review Sydney Agent Profiles